Due to some circumstances, some of us do not know our exact birth date and time. As one knows in astrology it is very important to know one's birth details. So what can be done when one does not have an accurate record of birth? That is when you contact a Nadi Astrologer. Nadi Astrology is an ancient art of prediction, which uses the method of predicting a person's life with the help of his/her thumb impression. At AstroSage Varta, we have nadi astrology specialists with years of experience on hand. For any of your questions, talk to best nadi astrologers online in India today.
Nadi Astrology is used for all kinds of predictions related to human life. Be it, professional career, marriage, health to name a few. This system of Astrology was mainly and widely followed in Tamil Nadu, but now it's practise has spread all over India. We are happy to take you from dark days to brighters days of your life, by Nadi astrology readings.

What is Nadi Astrology?
The Nadi Shastra was written on palm leaves about 2000 years ago by the Maharishis. It is thought that Naadi Shastra brings knowledge of people's future predictions. Using these palm leaves, a nadi astrology consultation can tell the past, present and future of anyone. This could include details such as your life expectancy, love, wedding, business status , education, international vacations, financial status, land, health , family histories, and other accomplishment secrets. Rishis who predicted the future of all humans and engraved the text on palm leaves. It is also thought that in the Vaitheeswaran temple in Tamil Nadu some of the palms, if not all of, the original leaves are found. These predictions are said to have been written by a saint named Agathiyar.
They were also in Sanskrit like many other ancient arts and sciences. The Tamil kings, regardless of their subjects, collected and preserved all these palm leaves in large libraries. These leaves are nonetheless the wisdom repository of ancient Rishis that would have been lost for us. Tanjore 's ruler, real arts and science patron, found in his palace library a reserve for these palm leaves. He also took them in with the aid of the Pandits and translated in Tamil. The leaves of palm that we have from our forebears is called the nadi.
A person is firstly identified by providing his or her date of birth, planetary positions, names of certain close relatives, place in life, marital status, etc. before predictions can be revealed. The person then predicts from the day he learned the Nadi till his final day. It does not cover the past, i.e. the events from the birth date to the study of the leaf.
All this may be sounding too complicated to you.But it is a very trustworthy procedure. Find about yourself by contacting our free online nadi astrologer today.

Free Nadi Astrology Consultation Online
Many families, businessmen, individuals, professionals, prominent individuals and politicians have benefitted from Nadi Astrology. It could tell you about your past, your future and your present and help you to find information about things like marriage, building your home, your career, healing yourself and many more.
You may feel very troubled and anguished about what life holds for you with the problems of your daily life. However, through Naadi Shastra, our astrologers will help you find the knowledge you need about your life. Get your free nadi astrology consultation online at AstroSage Varta.

Nadi Astrology for Marriage
In Marriage- Nadi matching is an important factor for the harmonious survival of the treasured and cherished bond, marriage. Correct match blesses the couple with all the boons of a good marriage and healthy children, whereas a mismatch could lead to unhappy married life. Nadi matching is considered very important for matchmaking. Amongst 36 points of Kundali matching, it consists of 8 points. Naadi match is for physical compatibility between the boy and the girl for their happy married life and also for progeny matters. It is considered, if the boy and girl are of the same Nadi then there will be problems between their compatibility after marriage and childbirth. If the boy and girl have the same Nadi then they are of the same Prakriti. As per Ayurveda, there are 3 Prakritis of the human body, Vata, Pitta & Kapha that are equivalent to 3 types of Nadi namely, Adi, Madhya and Antya.
For harmony in the marriage, we need to analyze both the horoscopes in complete detail as follows:
Malefic and benefic aspects/effects on the 5th house.
Malefic and benefic aspects/effects on the 5th house lord.
Status of Jupiter, Mars and Venus as, these planets are responsible for children and progeny matters.
Analysis of 2nd, 5th and 7th houses.
Analysis of all the related sub-divisional charts like Navamsa D-9 and Samtmsa D-7.
So, don't be confused, get your free nadi astrology consultation in detail by our nadi astrologers. Seek marriage help and astrological remedies of your problems.

Nadi Astrology for Career and Health
We have the best astrologers who will help you find out the information through Nadi astrology if you are in trouble and want to find out about your career ambitions and profession. Our top astrologers can help to determine your future through the use of Nadi astrology. If you have been thinking to yourself; "Where to look for Nadi astrology near me?" AstroSage Varta is the platform which brings you the nadi astrology consultation answers to all your questions.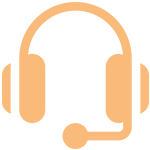 Nadi Astrology Readings & Predictions
Naadi Shastra is also used to depict an individual's horoscope by analyzing the planetary positions. A nadi astrologer is your medium to this information that is why we bring you the best astrologers who can give you your required information through Nadi Shastra. Be happy today as all your problems are going to be solved here. Get your free nadi astrology readings and predictions today.
You can now change your lives completely by finding out all the details and predictions about your past, future and present by visiting our website and getting in touch with a Nadi astrologer.

Frequently Asked Questions
1. How many Nadis are there in astrology?
There are 150 Nādis in a sign or Rāshi (Rāsi); one sign is 30 degrees of the zodiac 360. Twelve signs of zodiac are grouped into three categories: Movable (Chara), Fixed (Sthira) and Dual (Dvisvabhāva) signs.
2. How can I find my leaf?
The thumb impression helps in finding your nadi. For each thumb impression there exist 3-8 bundles.
3. Is it necessary to match Nadi for Kundli?
Nadi is one of the important Kootas in matching Gunas for the purpose of marriage in Vedic Astrology. It indicates health compatibility and out of the maximum of 36 points in a marital match has been allocated the highest number of 8 points.
4. How can I start my Nadi Consultation?
A nadi astrologer will help you with your nadi reading. Log in Varta today, and call your selected Nadi astrologer.