Marriage is a major part and parcel of the life we live. The institution of marriage is a sacred one. The influence of energies in our natal charts form unique relationships. The interplay arising from this is as dynamic and special as our own personalities. You sense the need to know about the future of your marriage the moment you intend to get married. Of course, you would like your partner to understand your needs and you would also like to understand their needs in the same way. That is why we need to understand whether we have found the right match or not. Talk to the best marriage astrologer today and iron out every crease in your marital life.
Every individual is born with a personal birth chart made with the help of the birth details of the native.The birth chart has an impact on a person due the planetary energies and signs. We all are influenced by the 10 planets and luminaries in our charts individually in terms of the signs, houses, and aspects. To be getting married, then marrying the person you like and then to keep a marriage away from all problems which emerge one after the other in one's life is a lifelong procedure. Let us assist you to find the perfect companion, call us today for a free online marriage prediction.

Online Marriage Astrology Prediction by Date of Birth
Many of us have experienced attractions to people that we don't entirely understand. Why are we falling for? Our attractions are sometimes rewarding. Our attractions seem totally irrational at other times. Why do we fall for people? The answers to these questions can be easily found from a little piece of information as little as your birth date. For an online free marriage prediction based on your date of birth, contact our marriage astrologer right now.
Sometimes, our attractions make sense. Other times, our attractions seem entirely irrational. But we can define it and put some sense in cosmic connections using astrology. Attraction rules over Venus. Many of us have attractions we don't completely appreciate to people.
Venus is the planet of vigor, passion and union, but there are other factors involved. In match making, Venus is particularly important and interaspects of Venus are prevalent with couples enjoying a long-lasting and meaningful union. So you see, astrology does have a role in predicting marriage possibilities. For a free marriage consultation or advice just call your favourite astrologer from the above grid.

Love or Arranged Marriage
One very prominent marriage question asked in marriage astrology is will my marriage be love or arranged? Astrology says it can give the prediction by date of birth whether love or arranged marriage is written in a native's life.
Are you looking for a genuine love of arranged marriage prediction? Are you constantly fried thinking will I marry my love? The period of long search for a match is very stressful. We understand the gravity of the matter and that's why we are telling you both arranged or love marriage prediction by date of birth is possible.
All you need is a trustable marriage astrologer online, and your problems will be remedied. Our Varta panel of astrologers has renowned and gracious personalities, experts in the field of marriage astrology online who can provide you with the answer about love or arranged marriage.

Can astrology explain why there is a delay in marriage?
Yes, astrology can explain why a person is facing delay in marriage or subsequent failures. A free online marriage consultation can help you understand that.
In a native's horoscope if there is a marriage yoga, then such 5 marriage cycles are definitely present in the horoscope. Marriage cycles are times when the marriage planets are triggered and establish the conditions for marriage to happen. If these cycles are triggered without a lot of power, the delay occurs first. The native therefore has to wait for that period, which with appropriate intensity triggers the doer world, and that may take time.
When the native wishes to renounce the strong first few cycles to follow other interests such as job, schooling, or some other obligation, the second cause of delay arises or there are so many family interferences. This is where it is said that apart from the planetary combinations for the delay in marriage, there are many human-created explanations for the delay in marriage in present times. He / she is left with the weaker cycle that may or may not trigger the doer planets of marriage at the time when the native chooses to marry. Thus a marriage astrologer can predict the adversities affecting the marriage.
We assure you that you will be guided correctly and given genuine remedies. Just any time call our marriage astrologer and seek your first free online marriage astrology prediction.

Manglik dosh in marriage astrology
The biggest hurdle in a successful marriage match is mangal dosha. If you also have wondered how to know whether manglik or not, then use our manglik dosh calculator to find out. Once he dosha is known do not stress over. There are many eliminating processes and rituals described in marriage astrology. Contact our marriage astrology experts today for a free online marriage prediction and manglik dosh solutions.

Free Online Marriage Prediction
Marriage is a significant and sublime event in our lives. Often we run rounds to find a convincing astrologer. Well not anymore. We are here to give selfless astrology services for betterment and well being. With AstroSage Varta you have the benefit of a free online marriage prediction. Talk to a marriage astrologer on call and get to know whether you are in the right hands.
Compatibility of marriage on the date of birth is a structured combination of charts that incorporate the entire human and physical dimensions of the target couple. One feature of many other marriage compatibilities by date of birth is the frequently spoken about is 'Gun Milan' or 'Asthakoot Milan.' The partnership rarely fails, if matching compatibility by birth day is done in the right Vedic Astrology way.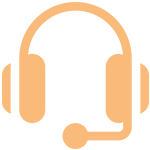 Marriage Astrologer Online
The traditional days of travelling places to seek marriage astrology prediction is gone. AstroSage Varta is the place where you can meet your desired marriage astrologer online.
The need of an astrologer is highly demanded in match making because he/ she can study the various planetary positions and come up with solutions to any issue that is found.
But why rely on astrology to predict marriage compatibility? Here is the answer----There are four main elements in the natural world - Earth, Water, Fire and Air. Each one of the Zodiac's 12 signs has a position with a particular aspect, each of which speaks to a form of vitality which we must experience and build on our character. At the moment a particular native is born with special temperaments when one of the four elements blends to formulate a certain quality. Each sign indicates a particular state of mind, desire and emotional relationship to others, to oneself and to life.
Hence, marriage counselling by our online marriage astrologer can effectively solve relationship problems. This Astro-marriage counselling should be sought both before and also after the marriage. The marriage astrologer will read the couple's horoscopes and look for the planets that are not aligning or harmonizing and giving negative results. These negative planets are so deactivated through karma correction and small Vedic rituals that the ailing relationships heal most of the time, and the couple starts enjoying the bliss of togetherness. So consult a marriage astrologer online for marriage astrology prediction to co-relate issues with birth charts, make couples realise and resolve matrimony issues.

Frequently Asked Questions
1. Why should I take marriage tips from an astrologer?
A marriage astrologer understands the pros and cons of unaligned planets. He/she will make sure to not let incompatible individuals tie a knot. Astrology helps deactivate planets, which cause unrest in married life.
2. What if my Kundali Milan is not successful?
This is the case mainly seen in love marriages. A marriage astrologer finds alternative methods to turn the marriage into a successful one.
3. Which planet is responsible for marriage?
As told earlier, Venus is the planet of love but marriage compatibility is not just based on a planet. There is a different study of the effects which is only known to a well versed marriage astrologer.
4. How do I get to consult a marriage astrologer online ?
There are many marriage specialists present on AstroSage Varta. You can choose any one depending on your preference and talk to the marriage astrologer online.
5. Which house in Kundali results in marriage?
Marriage can happen in the Dasha-Antardasha of 7th lord, Planets placed in the 7th house of both the main birth chart and Navamsa Chart.