To fall in love is one of the most beautiful moments of our lives. Love is what gives meaning to our lives. Do you crave a harmonious relationship? Is your love life going through some trouble and you do not know what to do? Talk to the best love life astrology online today at AstroSage Varta. Get your free love astrology horoscope today.!
Love astrology consultation can help to understand a person's fundamental nature, based on which a love astrologer predicts the success of the relationship. Your love horoscope chart based on date of birth and time can reveal the problems of your love life. An online love astrologer can help you eliminate those problems and enjoy the blissful relationship. Contact the best love and marriage astrology free online consultation based on your birth details.

Free Online Love Astrology Consultation
Love makes people feel wonderful in their lives.Most of us get unlucky in love making our lives blank. You don't need to go anywhere if you do require love astrology consultation of any sorts. We are here to support you to find the best known love astrologer in the industry and provide a free online love astrology consultation to make your life even more beautiful and exciting.
In the life of a human there are many long and short love issues. These issues can be fixed quickly, but you need to know the exact way to fix them.If you seem that conflict and obstacles are increasing in your love relation then take help of our love astrology specialists. They will provide you remedies to overcome an obstacle which is totally free of cost.

Love Astrology Horoscope and Planets
To fall in love is the most risky bet of our lives. We risk breaking our hearts and losing our minds. Though it looks like falling in love is a surprising act, here is what love astrology can help you understand.
Venus- Venus is of utmost importance in a love astrology chart. It is the planet of love, peace, and intimacy. This is the planet that tells us about our attractive forces. Yes, Venus is also connected to the 7th House of Committed Partnership and Marriage.
Mars- Mars is the planet of desire. This warrior planet is not only about action, it also rules your libido. Mars symbolises physical attraction both for men and women.
The love that begins in the 5th House of Romance might become more than a casual fling or dating fun. Love may blossom into commitment, and once it does it becomes a 7th House of Partnership matter. When love enters the domain of the 7th house, something interesting happens. Love gets deeper. Much deeper.
5th House of Love Chart- In your love astrology chart, the 5th House is the house of Romance. Romance and welcoming love are regulated by the 5th house. This is where we take a chance and risk in life.
More information about your love compatibility is forecasted by the planets that are in your 5th house. Don't you have a planet in the fifth house? Don't worry — you're not going to be lonely. For more details, you'll need the help of a love astrologer to look at the planet that rules the sign at the cusp of your 5th house.
A free love astrology consultation by our expert love astrologers can help you solve all your love problems today.
8th House of Love Chart- To develop a deep connection in your love relationship, love astrologers study the planet in 8th house. The 8th house is all about intimacy and sharing your relationship on a deep psychological level. When the native wishes to know about love marriage astrology , that is what a love astrologer predicts by studying the planet in the 8th house. However, if you are exclusive and plan to share a life, a deep friendship is built up and love can be strengthened. The job of the 8th house is to make sure love marriage in native's life is fruitful.
Interestingly enough, in the eighth house, love that can be obsessive, jealous and controlled may hide its unwanted side. The 8th House is of Intimacy. This is where we analyze the power behind love bonds and how we can contribute to them in a mentally healthy way. For love marriage prediction by time and date of birth contact our best in market love astrologers.

Consult with Love Specialist Astrologers
According to astrologers, your zodiac sign can reveal a lot about you. so it makes sense to Zodiac fans that the personality traits of your zodiac sign would also dictate how you act when you're in love. Consult with love specialist astrologers at AstroSage Varta and get your Zodiac based compatibility chart today.
The zodiac signs have the astrological methods dependent on some signs that are implied to form highly compatible matches. Similarly, with air, fire or earth signs, water signs get well with likeminded people. Confronts even attract! However, it can be more useful than you realise for an idea of how well you get along with another sign and what to expect from love.
Learn more about your lover's ideas, feelings, personalities and desires in such an astrological way. Love astrology predictions will allow you to take your relationship to another level, and like never before you can experience happiness, but it is significantly essential.

Compatibility Check in Love Astrology
The greater intention of love horoscope compatibility check is to mark the areas that need to be worked on. By checking your love compatibility with a person, the love astrologer can understand what may possibly act as a problem with your partner and work on fixing these issues. Get a compatibility check in love astrology today by our expert love astrologers.
If two people are extremely compatible with each other, the odds are high that something unique and the purer form of love is encountered in such a relationship. When clashes are more common, a couple often faces compatibility issues.Contact the best love astrologer today for a free love horoscope prediction today.
Compatibility between couples is crucial for love to survive and remain as a strong link between couples. You love the other person intensely, but gaps are creeping in due to other compatibility factors. You try to explain things, fix disagreements, but with time the problems get worse and you get lost. This is because the compatibility, which is important to a harmonious relationship, is losing its grip. A love astrologer gives predictions and remediates your problems of compatibility.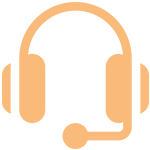 Get Love Back Solution
The questions love astrologers are asked predominantly are-
Will I get my love back?
How to get lost love back?
How to get someone you love back in your life?
How to bring back a lost lover?
Solution to get ex love back?
How to get back lost love by mantra?
How to win back your love?
Are you also looking for these types of answers? We are glad to inform you that you are in the right hands at AstroSage Varta. Our love astrologers understand the significance of a good relationship. When you fall in love with someone, you feel alive for the first time. But the situation sometimes is too much to help us make right decisions. Get a free love astrology consultation today by our love astrology specialist.

Frequently Asked QuestionsFrequently Asked Questions
1. What zodiac signs go well together?
Zodiac astrology decides the compatibility of two signs. Every Zodiac comes with its own personality traits that is why we should get zodiac sign compatibility checked by an experienced love astrologer.
2. How can I marry the person I love?
To decide marriage compatibility, birth charts of the native are studied. Provide your partner's and yours birth details to our love astrologers and get a free love astrology prediction today.
3. How can I save my relationship?
Understanding and compatibility can help you save your relationship. The native of each zodiac have personality based likes and dislikes. To understand about them, call our love astrologer today.
4. Can I know when I will meet my soulmate?
A consultation session with a love astrologer can help you know the timing when you will meet your soulmate.
5. How can I contact a love astrologer?
Select your favourite love astrologer from the panel above. Then simply log in to AstroSage Varta. Recharge your account and call your selected love astrologer.